ResMed AirTouch F20 Full Face CPAP mask
ResMed's softest Full Face mask…. EVER.
This is a mask unlike anything you have seen from ResMed.
The AirTouch F20 is the first ResMed mask to use proprietary UltraSoft memory foam cushion technology for the perfect blend of comfort and performance. The AirTouch F20 delivers unprecedented comfort and a light, breathable seal – even at high pressures. And with its modular frame design, you can conveniently switch between AirTouch 20 memory foam and AirFit 20 InfinitySeal cushions.
It comes with 2 replacement cushions.
Why buy from Sleep Right Australia?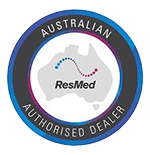 Money Back Guarantee*
ResMed Masks 14 days
ResMed Machine 30 days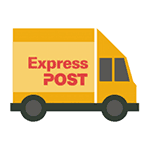 Free Express Post
on ResMed Masks & Machines within Australia

Easy Payment Plans
choose from Certegy ezi-pay, AfterPay or Zip Pay
Free Equipment Review
online personalised review of your current or new equipment
ResMed AirTouch F20 Full Face CPAP mask
Fast and easy maintenance
The ResMed AirTouch F20 is so easy to maintain... It is fast and beyond simple. No soap, no water – a quick wipe down with ResMed CPAP mask wipes keeps the memory foam clean. That's it.
And with regular cushion replacement, you will experience a fresh feeling every time, akin to a clean set of sheets or a the feeling of shaving with a bran new shaving razor.
The softest mask you have ever had access to, featuring an UltraSoft™ memory foam cushion
Breathable, light cushion designed to seal across a wide range of  face shapes and therapy pressures
Compatible with the ResMed AirFit™ 20 InfinitySeal™ cushion
QuietAir elbow reduces the noise and pressure of the exhaled air
14 day cushion swap guarantee. If you do not like the new cushions, swap them for the traditional InfinitySeal cushion for the F20
Already own a ResMed AirFit F20?
You can try the ResMed AirTouch F20 by simply replacing the cushion and the elbow of  you current ResMed AirFit F20. Click here for the upgrade to the AirTouch F20 package
Dr Sleep Right says: We are excited by the AirTouch F20. It is going to be a lot easier for our patients to clean. It is going to seal better, be more comfortable and quieter. Full Face masks can be quite tricky to get a seal, but the malleability of the soft foam to suit different face shapes is a game changer.