Why buy from Sleep Right Australia?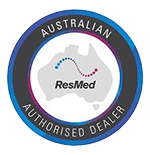 Money Back Guarantee*
ResMed Masks 14 days
ResMed Machine 30 days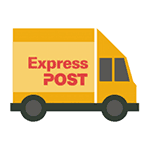 Free Express Post
on ResMed Masks & Machines within Australia

Easy Payment Plans
choose from Certegy ezi-pay, AfterPay or Zip Pay
Free Equipment Review
online personalised review of your current or new equipment
Heated tube for ResMed S9 CPAP device - Compatible with H5i humidifier
The ClimateLine Heated Tubing is compatible with S9 series CPAP machines. The ResMed exclusive ClimateLine Tubing is 20% thinner, 40% lighter and reduces space by 35%.
The ResMed Climate Line Heated Tubing works in conjunction with your H5i humidifier to give you tightly controlled humidification and warmth at the mask,  in the process eliminating rainout.
The tube provides flexibility and does not drag. Made from lightweight materials, this tubing is a favorite among CPAP users. The smart cuff design also allows for easy fitting of your mask.
The ClimateLine Tubing for S9 and the H5i Climate Control System is a heated tube made specifically for use with the ResMed S9 CPAP devices
The built in temperature assessment technology means the device is able to change the temperature of the tube all the way up to the mask ensuring your comfort is at a premium.
Sensors outside and inside the CPAP machine are carefully assessing the ambient climate and making changes to your pressure to ensure no condensation builds up inside the tube.
Dr SleepRight says:
If you are using the ResMed S9 device and not using the humidification, we strongly recommend giving it a try. The heated tubes now associated with the humidifier's mean no more rain out or condensation in your tube. Down where we are in cold, alpine, country Victoria the humidifiers make a particular difference to our therapy. 
If you experience a stuffy nose, or dry sore throat from using your machine, it means you need to either need to start using a humidifier or change your humidity settings. The H5i that works with the ResMed S9 device is a great humidifier and has been helping out patients for several years. 
The tube is super easy to clean and is very durable.
Additional information
Feature

Lightweight, thinner, and more flexible

Works with ResMed S9 series machines with Climate Control only