Why buy from Sleep Right Australia?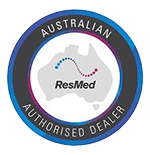 Money Back Guarantee*
ResMed Masks 14 days
ResMed Machine 30 days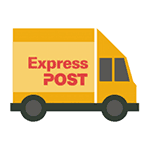 Free Express Post
on ResMed Masks & Machines within Australia

Easy Payment Plans
choose from Certegy ezi-pay, AfterPay or Zip Pay
Free Equipment Review
online personalised review of your current or new equipment
Standard CPAP tubing - Compatible with all CPAP devices
The standard tube is 6 Foot Long and has a diameter of 19mm. The Rubber ends are 22mm  is a similar size and shape you would find with any  standard, non-heated hose that comes with PAP devices.
The standard tube is durable but is still flexible allowing comfortable movement. The tube can be used on machines with or without a humidifier, though most modern machines with humidifiers come with a heated tube. When the option to use a heated tube is there, we recommend it, as often it adds comfort to your experience.
The standard tube is compatible with all ResMed, Fisher & Paykel, Phillips and other CPAP devices. If you are looking for an accessory to go with your standard tube it may be worth having a look at ResMed's tube wrap. This can help with managing any condensation that can occur through the night.
The standard tube may also come in handy as a backup should your heated tube become damaged. We always recommend having a spare tube should any issues occur.
Another advantage of the standard tubing is that it will use less power than your heated tube. If power is at a premium, for example, if you are running therapy from a battery, then not having to heat the tube could save you precious battery time.
Dr SleepRight says:
The standard tubing is a nice offering we have within the shop for people using older machines or using therapy without humidification. Patients who are using ResMed S9 devices can put this tube directly onto their machine, as opposed to lugging the humidifier around, when they travel. We have also found them to be handy if damage occurs to the heated tube. Buy having a spare Standard CPAP tube lying around, patients are able get by in tricky situations without too much hassle. 
We like stocking it, as it is compatible with all of the different brands and model of CPAP machine. We know with confidence it will fit with every machine and fit with every mask.