ResMed AirSense 10 Travel Bag For Her
$ 50.00
or 4 payments of $ 12.50 with

What is Afterpay? Afterpay is a digital service that makes it possible for a consumer to buy something now and pay it off in fortnightly instalments.
Pack up and go with the smart, AirSense 10 Travel Bag, purpose-designed to hold your machine, humidifier, tubes, mask, power supply and mask wipes.
Why Sleep Right Australia?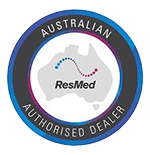 Money Back Guarantee*
ResMed Masks 14 days
ResMed Machine 30 days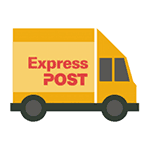 Free Express Post
on ResMed Masks & Machines within Australia

Easy Payment Plans
choose from Certegy ezi-pay, AfterPay or Zip Pay
Free Equipment Review
online personalised review of your current or new equipment