ResMed Mirage Quattro Mask Frame
$ 76.50
or 4 payments of $ 19.13 with

What is Afterpay? Afterpay is a digital service that makes it possible for a consumer to buy something now and pay it off in fortnightly instalments.
Description:
The ResMed Mirage Quattro is the industry standard for CPAP masks. Offering streamlined design and quiet performance, the Mirage Quattro is easy to fit and use, offering a choice of 24 forehead support positions to best suit your individual facial structure. This mask frame for your Mirage Quattro is available in four sizes to ensure a proper fit and effective therapy.
Why Sleep Right Australia?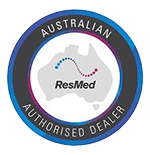 Money Back Guarantee*
ResMed Masks 14 days
ResMed Machine 30 days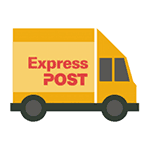 Free Express Post
on ResMed Masks & Machines within Australia

Easy Payment Plans
choose from Certegy ezi-pay, AfterPay or Zip Pay
Free Equipment Review
online personalised review of your current or new equipment