A high quality, easy to use sleep study conducted in the comfort of your own home. Your sleep study includes a review of data and interpretation of study by Sleep Physician, Dr Cunnington. Telehealth appointments with Dr Cunnington to discuss your results can be arranged with a valid referral from your GP
Why buy from Sleep Right Australia?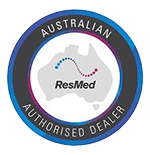 Money Back Guarantee*
ResMed Masks 14 days
ResMed Machine 30 days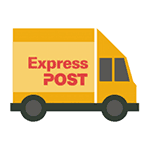 Free Express Post
on ResMed Masks & Machines within Australia

Easy Payment Plans
choose from Certegy ezi-pay, AfterPay or Zip Pay
Free Equipment Review
online personalised review of your current or new equipment
The sleep study process is very simple. Once you have a referral for a sleep study we will guide you through the following process:
Step 1. We will post the Sleep Study device to you. Once you use the device, there is no need to return it
Step 2. When you receive the device you will download an app on your smartphone that will record the data overnight
Step 3. You will then need to fit the device and wear it overnight
Step 4. Two weeks later you will attend a Telehealth appointment with Dr Cunnington to discuss your Sleep Study report and organise any necessary treatment
The sleep study and results discussion will cost $360.
If you have your referral and are wanting to book in your home based sleep study, email us at info@sleepright.com.au or call us on 1800 799 950.