Package of 3 AirTouch F20 cushions and a Quiet Air Elbow
The perfect package to upgrade from the ResMed AirFit F20 up to the ResMed AirTouch F20.
The ResMed AirFit F20 has a silicon cushion and the older models used an elbow with the air holes exposed meaning more noise and disruptions.
This package will allow you to update your AirFit F20 into an AirTouch F20.
The package includes 
3 AirTouch F20 cushions
1 Quiet Air Elbow
Why buy from Sleep Right Australia?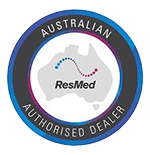 Money Back Guarantee*
ResMed Masks 14 days
ResMed Machine 30 days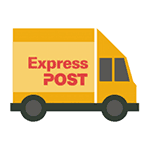 Free Express Post
on ResMed Masks & Machines within Australia

Easy Payment Plans
choose from Certegy ezi-pay, AfterPay or Zip Pay
Free Equipment Review
online personalised review of your current or new equipment
Package to upgrade to the ResMed AirTouch F20 from the ResMed AirFit F20
If you want to upgrade from a ResMed AirFit F20 to the ResMed AirTouch F20 it is simple. All you need to do is buy the AirTouch F20 cushions (come in packets of 3) and the Quiet Air Elbow. For $149, you are giving yourself access to the new mask experience from ResMed.
What is the difference between the ResMed AirFit F20 and ResMed AirTouch F20?
The ResMed AirTouch cushion is the latest piece of equipment from ResMed designed to seal on more faces. It will be softer and more comfortable.
The QuietAir elbow will mean the air exhausted from the mask will come out quieter and also be distributed differently meaning your bed partner will not be as disturbed as previously.
The ResMed AirTouch F20 will be quieter, softer, seal better and will be more comfortable.
See this blog post to learn about the differences between the ResMed AirTouch F20 and AirFit F20
Package of
3 AirTouch F20 cushions (Available in S,M and L)
1 Quiet Air Elbow