ResMed AirSense 10 AutoSet
Includes: Powercord, Heated Tube & Travel bag
Looking for the AirSense 10 For Her version?
Complete your AirSense 10 purchase with a compatible Mask, an additional Power Options:
Why buy from Sleep Right Australia?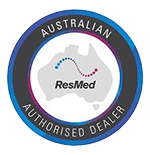 Money Back Guarantee*
ResMed Masks 14 days
ResMed Machine 30 days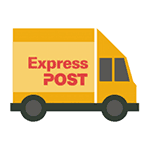 Free Express Post
on ResMed Masks & Machines within Australia

Easy Payment Plans
choose from Certegy ezi-pay, AfterPay or Zip Pay
Free Equipment Review
online personalised review of your current or new equipment
The AirSense 10 AutoSet is the premium auto adjusting CPAP device which varies its pressure based on each breath throughout the night.
The AirSense 10 AutoSet device humidity is designed to deliver your air adjusted according to relative humiditiy.  When used with ResMed's ClimateLineAir™ heated tube and HumidAir™ heated humidifier you are sure the moisture and temperature content will be just right.
– ResMed's exclusive Algorithm is designed to set the lowest possible therapy pressure. This allows for easier seals with the mask and the added benefit of less noise through the night. With adjustments occuring after each breath, this is some seriously intelligent tehchnology.
ResMed have outdone themselves with these latest CPAP Machines. They are still the best suppliers of CPAP equipment in the market.
The main advantages of the ResMed AirSense 10 Autoset are that it is 2/3 the Size of the ResMed  S9. It is Quieter. And the AutoSet Machines have a more advanced algorithm for adjusting the AutoSet pressure for extra comfort.
A comfortable start
AutoRamp™ will detect when you fall asleep then start building up to your required pressure allowing you to ease into your night's sleep.
Built-in ambient light sensor
The screenlight will change according to the ambient light of the room. If you get up in the middle of the night, you will not disturb your bed partner with a bright light.
The ResMed AirSense 10 is feature packed giving you a great nights sleep.
Easy-Breathe motor  is quieter than a whisper.
Intuitive and simple screen gives feedback about your therapy and simplifies the process of changing settings.
SmartStart™ function start your therapy by breathing into the mask. To stop, simply remove your mask
Reliable humidification the integrated HumidAir™ humidifier with ClimateLine™Air heated tube provided the ultimate humidifier levels
SD Card allows ease of  access to your data by clinicians.
Heated tubing reduces condensation.
EPR technology reduces pressure when you exhale
Airsense 10 Autoset User Guide
Resmed AirSense 10 AutoSet Power Consumption
Battery Guide