The ResMed AirFit P10 is a very comfortable CPAP nasal pillow mask. The headgear is soft, stretchy and lightweight which allows for a snug fit. The trade off for this, is the headgear will need to be replaced more regularly than other masks.
The process for changing the headgear is quite easy, here is a break down of how to remove the headgear on your ResMed AirFit P10 mask.
Step One; Go to the part of your P10 mask where the frame and cushion meet (where the headgear ends).
Step Two; Pull the end of your headgear up and back away from the mask cushion. When doing this, you will be able to see a slit in the headgear.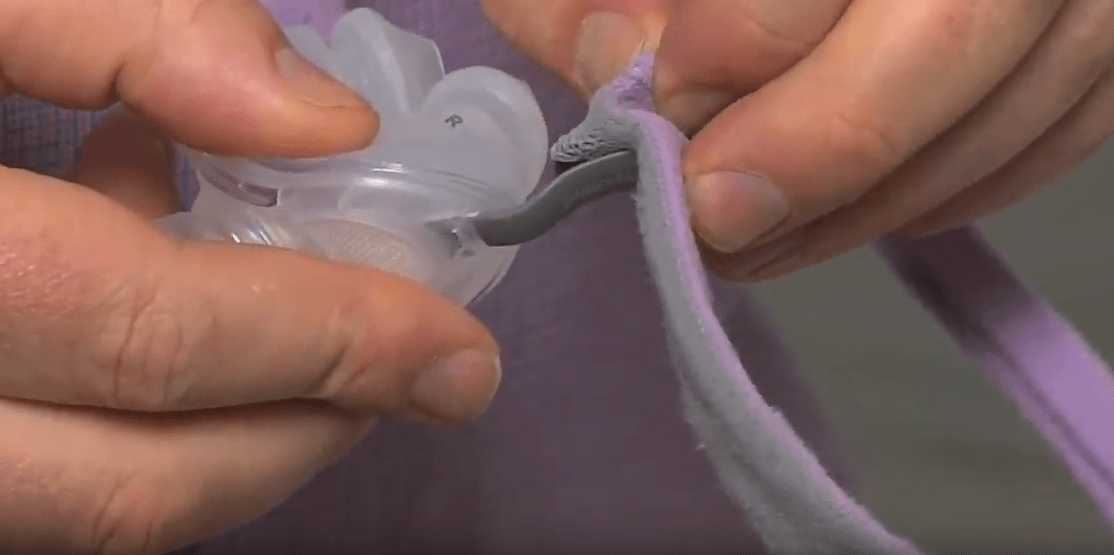 Step Three; Slide the P10 headgear down and off of the frame completely.
That is how you can remove your P10 strap, replacement headgear for your P10 mask can be found Here.
For the step-by-step process on how to put new headgear on your P10 mask, Click Here.