Why buy from Sleep Right Australia?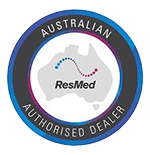 Money Back Guarantee*
ResMed Masks 14 days
ResMed Machine 30 days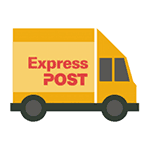 Free Express Post
on ResMed Masks & Machines within Australia

Easy Payment Plans
choose from Certegy ezi-pay, AfterPay or Zip Pay
Free Equipment Review
online personalised review of your current or new equipment
The ResMed AirMini 20W AC adaptor is the power supply for the ResMed AirMini.The Adaptor comes with a nice, lengthy power cord - which is important for a travel machine - how many times have you been to a hotel room and you cannot find a nearby power point?The other useful feature of the power cord is that it doesn't have the large transformer box we have become accustomed too with other devices. The smaller power pack will mean it will fit in your luggage easier and reduce the overall weight of your bags. With a small device, you want small accessories and the AirMini power pack delivers this. The ResMed AirMini trvael bag has a special compartment for the powerpack. The ResMed AirMini 20W AC adaptor is specific for the ResMed AirMini and will not power any other CPAP device. No other power cord will power the ResMed AirMini. Dr Sleep Right Says: It was a relief when we unpacked the AirMini and saw the power cord didn't have a big transformer and that the length of the cord was designed for travel purposes. As time goes by, ResMed will be releasing different methods for powering your AirMini. We are particularly looking forward to the release of the battery. It is great that the humidification of  the AirMini is a success. By not requiring a heater plate for a water chamber or a heated tube, the power consumption will be significantly less.By not having the transformer, the amount of space your machine will take up in your luggage is going to be a lot less. This means lighter luggage and a much more convenient travel alternative.Occasionally power cords become damaged and get lost. We always have these in stock ready for such emergencies. Enjoy the lightweight powerpack.