The AirFit F30 mask breaks the mould of more traditional full face masks by eliminating the contact of silicon/plastic on the nasal bridge. This has been specifically designed to ensure no red pressure marks or skin irritation occurs in this area.
The distinct compactness of the mask is said to ease effects for those prone to claustrophobia when using full-face masks. This has been achieved by reducing the amount of contact the mask has with the skin, while still delivering the same effective therapy.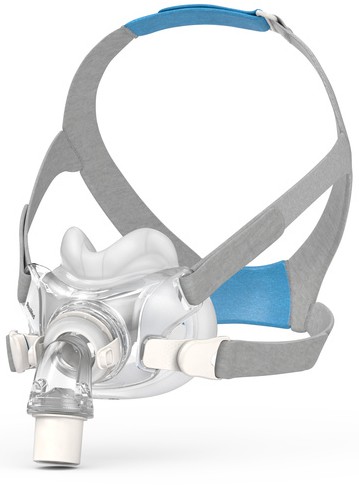 The AirFit F30 mask, is similar in design to the Philips Amara View. The main points of difference are;
The AirFit F30 has magnetic clips on the two side straps to allow for ease in the taking off and putting on of the mask.
The AirFit F30 sits a little lower on the face allowing for a wider field of vision- this will allow you to read in bed or watch TV with your mask on.
Overall the ResMed AirFit F30 is a great full-face mask option, it is quiet, compact and is now available for pre-order.
To order your AirFit F30, Click here.