Watch the Above Video to Learn How to Fit Your ResMed AirFit F20 Nasal CPAP Mask.
Fitting your ResMed AirFit F20 Full Face CPAP mask is simple.
When you are fitting your CPAP mask we recommend having one hand holding the mask in position over your face and have the other hand free to manoeuvre the headgear and magnets into place.
Hold the cushion component on your face, then pull the headgear up over your head to the base of your head.
Find the magnet that is connected to the strap coming from the base of the headgear and bring that forward to where it will connect onto the mask. Repeat on the other side.
Once your mask is secured in place with the magnets, adjust the headgear straps. Adjust the straps on either side at the same time. You want the headgear to be tight enough so that you get a good seal, but not too tight where it is uncomfortable.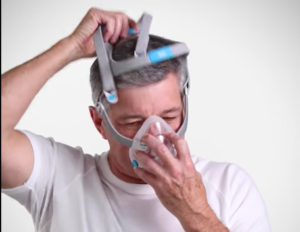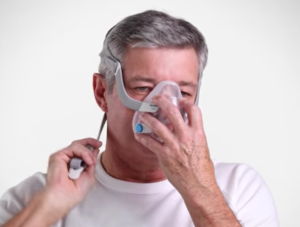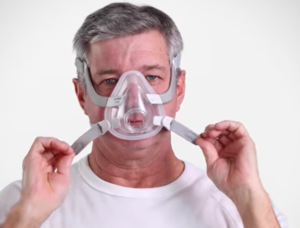 More information on the ResMed AirFit F20 Nasal CPAP Mask can be found here.