The latest ResMed offering of a Full Face Mask.
The recently designed InfinitySeal silicone cushion is designed to tolerate any movements
The clips are magnetic and allow for a quick, efficient fitting process.
Has been a popular upgrade for those using the AirFit F10 and ResMed Quattro Air
Payment plans are available.
ResMed AirFit Series 14 Day Money Back Guarantee*
Why buy from Sleep Right Australia?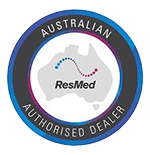 Money Back Guarantee*
ResMed Masks 14 days
ResMed Machine 30 days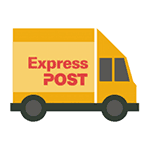 Free Express Post
on ResMed Masks & Machines within Australia

Easy Payment Plans
choose from Certegy ezi-pay, AfterPay or Zip Pay
Free Equipment Review
online personalised review of your current or new equipment
https://youtu.be/5lD7Mhs2Nc4
An easy fit for you
The ResMed AirFit F20 is designed specifically with comfort in mind for faces of all shapes and sizes.  Your specific therapy needs will be met with the ResMed F20 Full Face mask.
The softer cushion is more comfortable for our patients and is providing a better seal. The magnetic clips used to put the mask on and take the mask off are super easy to use. There has also been improvements to the elbow assembly making it much easier to attach and take off in the middle of the night.
New InfinitySeal cushion, made from silicone, accommodates with your movements.
Flexible,  frame that is fabric lined,  ensures breadth of fit that is comfortable
Soft headgear equals a comfortable night.
Also available in "For Her"
Patient's have tested and found they preferred the F20
An extensive back end testing process has allowed ResMed to come up with a full face mask that is ultra comfortable. A recent study by ResMed had data showing 86% of all people tested preferred the infinity seal provided by the ResMed AirFit F20.
You can get a guide for fitting independent of the official guide.  Grab a ruler to measure from the bridge of your nose (middle of  your eyes) to the valley located between your chin and lower lip. Use the measurements below to match with the appropriate size.
Small: 74-86 mm
Medium: 86-98 mm
Large: 98-110 mm
ResMed F20 User Guide
ResMed F20 Fitting Template
Airfit F20 Fitting Template
The ResMed AirFit F20 has been a great success since being released. Performance wise, the seals have improved – especially for those who require higher pressures. The magnetic clips have made it super easy to put on and off which has been great for our less mobile, elderly patients or those that have shoulder or finger injuries. Full Face masks have been handy for people who wear predominantly nasal masks when they have a cold or are congested.