ResMed takes lightweight and innovative features to the next level with the AirFit™ N10 Nasal CPAP Mask with Headgear. Building on the success of the AirFit™ line, the N10 adds an innovative magnet headgear connection and unique frame design.
ResMed AirFit Series 14 Day Money Back Guarantee*
Why buy from Sleep Right Australia?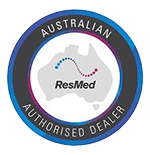 Money Back Guarantee*
ResMed Masks 14 days
ResMed Machine 30 days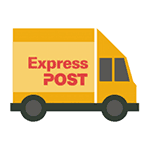 Free Express Post
on ResMed Masks & Machines within Australia

Easy Payment Plans
choose from Certegy ezi-pay, AfterPay or Zip Pay
Free Equipment Review
online personalised review of your current or new equipment
The ResMed AirFit N10 is a compact CPAP nasal mask that delivers comfort, performance and no obstructions in front of the eyes. The AirFit N10 has a unique under-eye frame allowing a clear line of sight. The Spring Air™ cushion fits softly on your face for an effective, comfortable seal. The magnets make the N10 super easy to put on and take off.
Simple to use.
As well as the magnets for ease of fit, the mask is easy to reassemble for cleaning.
Proven performance
The Spring Air™ cushion is unique to ResMed masks. They sit comfortably on your face and work well with the SoftEdge™ headgear which has slimmed-down straps for fewer facial marks and superior comfort. The venting system at the exhaust point means the exhaust is much more quiet and does not disturb your bed partner, as the air is directed elsewhere.
N10 (Nasal) – Traditional style nasal mask with two main differences
No intrusive gear on the forehead
Magnetic clips for ease of use
Sizes: Standard, Wide and Small
Dr Sleep Right says:
The N10 was very innovative when it was released. It has probably now been overtaken by the N20 but it still has its place and has been very popular amongst our patients. We love how easy it is to put on and off and also how easy it is to clean. The exhaust is a great feature too as it lessens the amount of noise and directs the air away from hitting our patients on the arm or hitting their bed partner. 
The N10 can be used with any brand and model of CPAP machine. Patients found having nothing in their line of vision particularly satisfying since moving away from the older models of mask. Overall we liked the N10 when it was released, but think the N20 is a superior mask.
Additional information
Other Features

Convenient.

The SoftEdge headgear with optional fabric soft sleeves enhances facial comfort. The dual wall Spring Air cushion offers a reliable seal and combined with the lightweight flexi-tube which easily accommodates 360° movement. Circular diffused venting gently disperses exhaled air to help create a comfortable sleeping environment for you and your bed partner.

Visual freedom.

With a compact design and sleek frame that's positioned underneath the eyes, the AirFit N10 provides a clear line of sight so you can read or watch TV – even wear glasses – while your therapy ramps up.

Stable seal.

The dual wall Spring Air cushion is designed to provide you with a comfortable seal as you move during sleep. The lightweight, durable flexi-tube is integrated directly into the frame, so it easily accommodates 360° movement without compromising the seal.

Sizes