Why buy from Sleep Right Australia?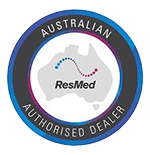 Money Back Guarantee*
ResMed Masks 14 days
ResMed Machine 30 days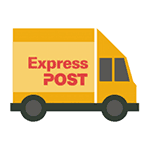 Free Express Post
on ResMed Masks & Machines within Australia

Easy Payment Plans
choose from Certegy ezi-pay, AfterPay or Zip Pay
Free Equipment Review
online personalised review of your current or new equipment
Our newest Full Face Mask.
A lot lighter and more comfortable on the face.
Easy to assemble and disassemble
Very sturdy through the night
Quiet
Resmeds Description
Ensure a great night sleep with the ResMed Quattro™ Air full face mask. Made up of just four parts, the mask is easy to use and assemble. The dual wall SpringAir™ cushion reduces pressure on your face while maintaining a high-performance seal, designed to deliver supreme comfort for your sleep apnea therapy.
Key features
High Comfor The patented SpringAir cushion has two walls designed for comfortable
Gentle fit that's also snug.
Simplicity. With four parts, the Quattro Air is easy to assemble and clean.
Almost silent. Circular diffused vents quietly direct air away from you and your and bed partner.
Reliable. The flexi-wing forehead support is light on your face while providing  stability and a dependable seal.