Why buy from Sleep Right Australia?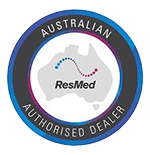 Money Back Guarantee*
ResMed Masks 14 days
ResMed Machine 30 days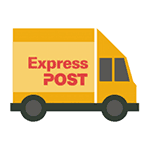 Free Express Post
on ResMed Masks & Machines within Australia

Easy Payment Plans
choose from Certegy ezi-pay, AfterPay or Zip Pay
Free Equipment Review
online personalised review of your current or new equipment
ResMed AirSense 10 ClimateLineAir Heated Tube
The heated tube for the Airsense™ 10 and AirCurve™ 10 line by ResMed, the ClimateLineAir™ Heated Tube, provides comfort and optimal humidity by monitoring the tube temperature at intervals between the mask and the machine which allow the humidifier to compensate as the ambient conditions change. The innovative swivel connection at the back of the machine allows for comfortable movement through the night. The ClimateLineAir™ Heated Tube for AirSense™ and AirCurve™  heated hoses keep warm, humidified air all the way to the mask while at the same time avoiding rainout. Once you connect the ClimateLineAir™ Heated Tube to an AirSense or AirCurve 10 machine, the Auto Climate Control will engage automatically. The machine will monitor ambient humidity levels and then alter the moisture and tube temperature settings to ensure your night is as comfortable as possible. The 360 degree swivel feature of the ClimateLineAir™ allows freedom of movement while keeping the electrical connection secure.
This tubing is ONLY compatible with the ResMed Airsense™ and AirCurve™ 10.
ResMed HumidAir Standard  Humidifier Tub for AirSense 10
Humidifier that's simple to use and highly effective at maintaining the optimal humidity level for a more comfortable therapy. When used with the ClimateLineAir heated tube, it warms the air at a consistent, comfortable temperature avoiding any rainout. Offers relief from dryness, congestion and condensation. Compatible with all AirSense 10 and AirCurve 10 therapy machines.